Brady-ku... kemaren officially died (._.)
Uhuhuhuhu.... padahal gue ngasal ngomong aja pas bilang kalo anjing gue mati... eh beneran mati T__T

Padahal kemaren sebelum berangkat, gue ngeliat dia digendong ma Oom gue dengan keadaan lemas tergolek tak berdaya... waaa... tapi masih idup... cuman matanya ketutup sebelah T__T

Eh, tadi malem, akhirnya Oom gue bilang Brady dah ngga ada...

Waduu.. sedih juga... gomen, he's not supposed to be taken from the mother... di rumah gue kan ngga ada yang bisa ngurusin... mana masih bayi pula... adoooh, stres juga lama2 kalo dipikirin (._.)

Moral of the Story: Jangan pernah berani2 melihara anjing kalo ngga yakin punya waktu..

In Memoriam...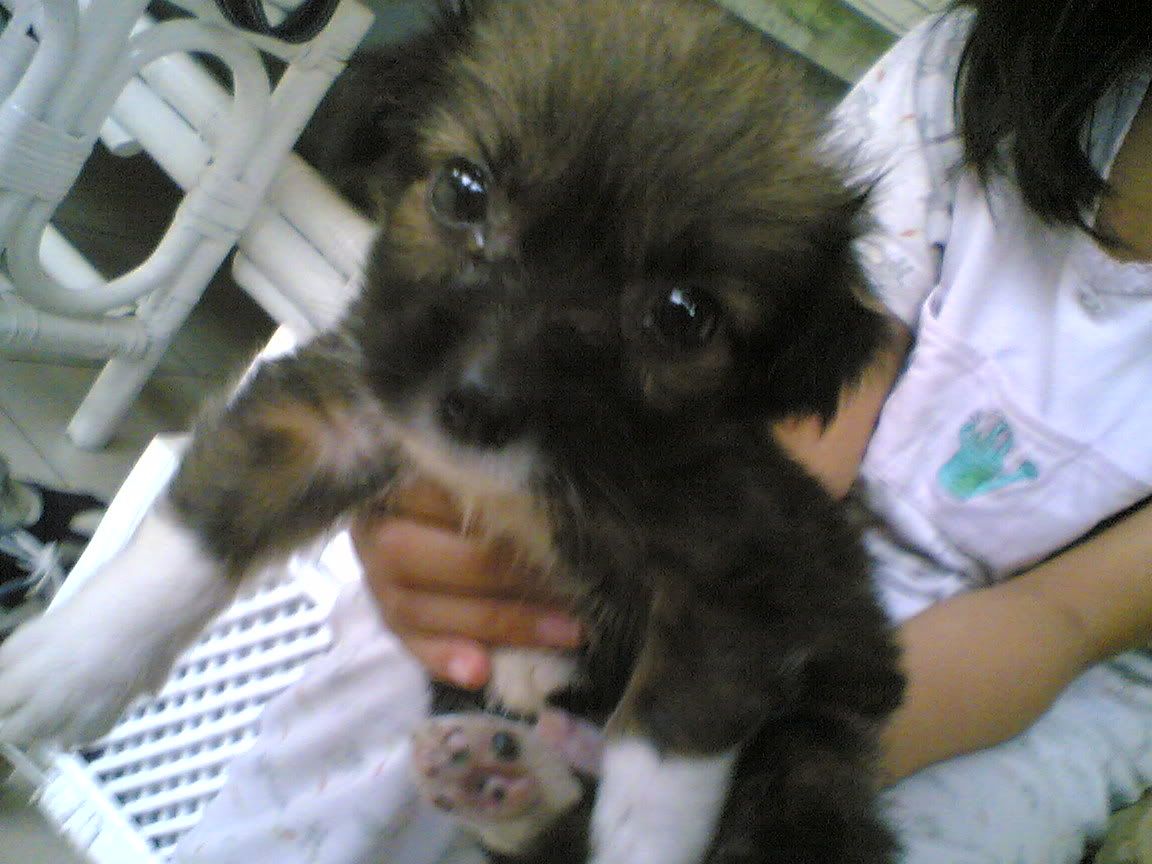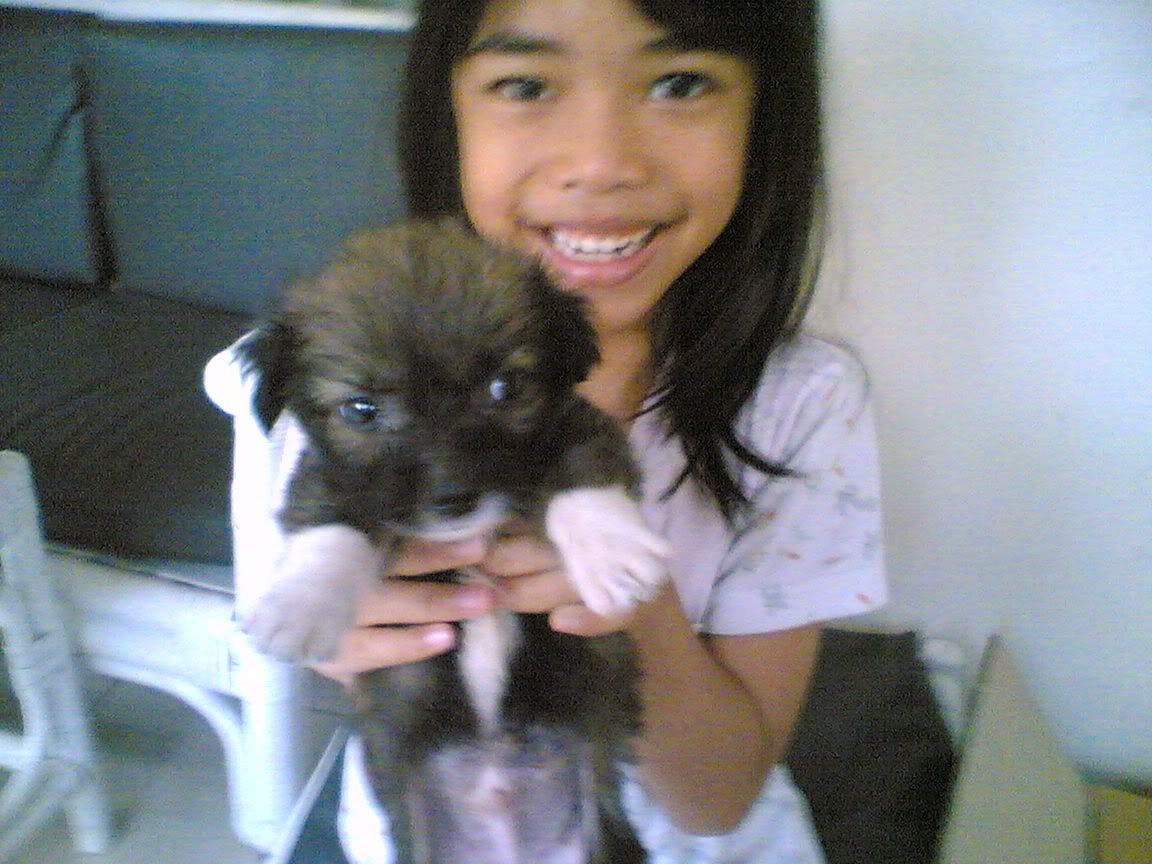 Anywaaaay... tadi barusan dapet message dari temen lama gue ^^ Ya ampun, tu orang... SD bareng, SMP sekelas... eh pas gue ketemu di prenster... kata2nya dia adalah, "Ya ampuun, masi nongol aja sih lo???"

Dasar ngga sopan... *^$^%#$@^%@%(!$#@