Hey hey, for the sake of giving myself a great time this weekend, I gathered the most interesting artist of all season in American Idol, my version. Hahahahaha. Ok, lame, I know, but I can't help it. That's what you got after you watching the show for like 6 episodes in a row. So here they are, in no sequence whatsoever.
.
.
.
.
*thinking hard*
.
.
.
.
Okay here we go.
Adam Lambert
This guy is the best performer ever in the history of American Idol, my version. Every single song he sang is always crazy, with his extremely high notes and gothic-rocker style. I adore every single piece he sang in season 8 and I was pretty sure he would be the winner out of that season. Too bad (or maybe not?) that he ended up as the runner-up, but that's OK for me cause he only lose to Kris Allen, another favorite of mine. The best song from him that I like is
Mad World
.
Chris Daughtry
Well, I have not heard of this guy, at least not until top 5 in American Idol. And now, after being the fastest rock album record in history, I have his album, his singles and I diggg his voice. Always swoon by that type of voice, that's me. Best song from him is
What About Now
. I can listen to that song over and over again. Hmm... sexy.
Kris Allen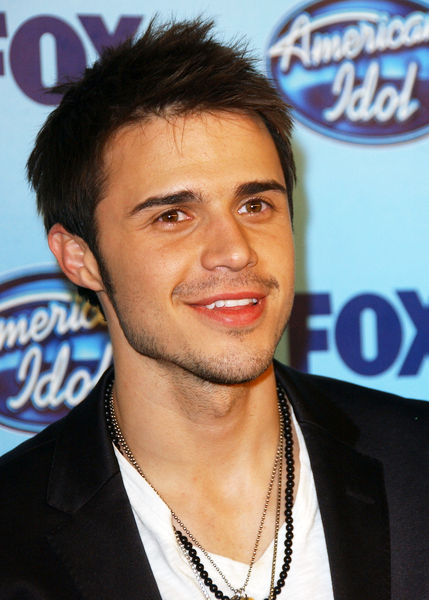 Ah, the goodie-two-shoes boy-next-door. Always torn between him and Adam Lambert while watching Season 8 last year. Damn hard, they're both good in a different kind of music. But I have to say I loved this boy much more. Well, part of it was because of his look and his trademark lips-twitching (is that what this is all about? His cute mouth? =P) I secretly hope he could make it to TOP 2 at least.. and I'm amazed of my own psychic power. He made it, and not only that he came out as the winner. Err, even though I'm not completely agree with the result based solely on his performance on the finale, but with the rest of the episodes? He nailed it. Best one I like is
Ain't No Sunshine
. Boo for Aaron Kelly to pick that song. Hah!
Didi Benami
Too bad this sweet girl walked out in TOP 10 (she didn't deserve it, people! Just kicked out that Aaron Kelly guy! Honestly!), but she won me over by her voice. Aaargh, if only she got a great producer and major label to back her up. She impressed me that much I can still remember her audition (or rather, solo exhibition) where she sang Kara DioGuardi -
Terrified
song only with her guitar. That's gorgeous! Nice type of voice. She reminded me much of Colbie Caillat or Taylor Swift. Too bad she seemed to always pick the wrong song. Anyway, here's the piece I mentioned.
Danny Gokey
I have nothing to say about his singing ability (and the fact that he chose country after graduated from American Idol), but I do have something to say about his glasses. Hahahaha, jeez, this guy struck me as a plain straight guy with the tendency to be a bit flamboyant with his constantly-changing-matching-glasses. When he wore white, he wore white all over even with his glasses. And again with red, blue, black, green... HELLO? Did the stylist do that on purpose? Well-done! Best one I like from him is
Endless Love
.
David Cook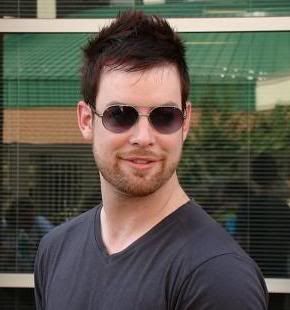 Hmm, what can I say, after Daughtry, comes The Cook. His ability of covering other artist' song came in mind when I see Adam Lambert. Artist who can do well in covering version and made it their own original is always something. I especially loved his Gerard Butler's
Music of The Night
. Sexy voice, might as well making a soundtrack out of his own. Between him and Archie, bleeh.. most definitely David Cook. So, yay for American audience to vote for this guy =D Made me want to laugh when I know that Archie chose Think Of Me and Cook chose Music of The Night during Phantom of the Opera week. Hahaha, very much resemblance, eh? Archie represent the female and Cook is all about the male =P
Jordin Sparks
I have to admit I held no interest whatsoever about her during the American Idol season. To me she's just another seventeen-year-old-but-look-so-much-older type of girl. But my oh my she made a great album afterward. All of her current song is seriously easy-listening and with that commercial voice, I think she could hit the roof. The best piece I love from Jordin is
No Air
. The melody, the lyric, the music.. nice!
Elliot Yamin
Never aware of his existence until one of my colleague bugging me all over about his album. So yeah, I admitted I didn't look into that Season 6 (or is it 5?) that much, so I'm pretty reckless of recognizing who the heck Elliot Yamin is. Buuut, since his name is similar to my favorite dishes, I took a risk of getting my hands on his album, Fight For Love. And I swept away by
Someday
.
Lee Dewyze
My only hope for Season 9 is this guy (note that I wrote this, the American Idol season 9 is only at TOP 7). Interestingly funny cause he's such a pessimist, oh so cute. He always thought that he's going to go home in each and every episodes. Tsk tsk, careful for what you wish for, Mister. His tone of voice is the best thing about Lee, and yeah well.. I think you know my preferences, Cook, Daughtry, now Dewyze. His song I like the best (by far) is
Beast of Burden
.
Blake Lewis
The first beat-boxer slash singer that picked my interest up. I always think he made a bad move of re-perform You Give Love A Bad Name in the finale. Everybody knows that American Idol is all about surprises, so yeah, bad move! The best song I like the best from Blake Lewis is
I Got U
, one of his song in his Audio Day Dream album.