Okay, time to indulge my long-lost teenage years once more.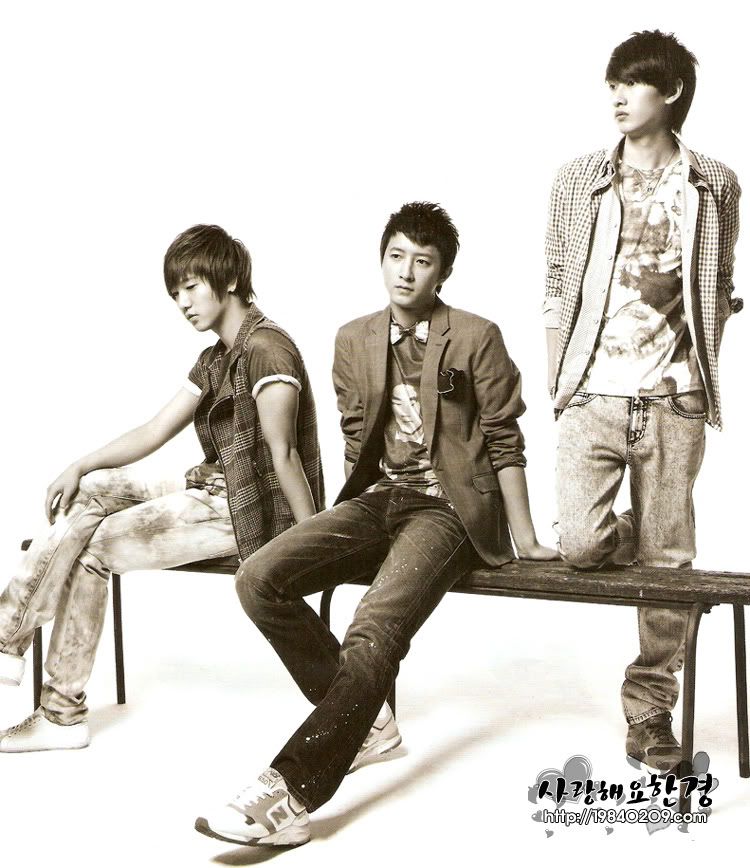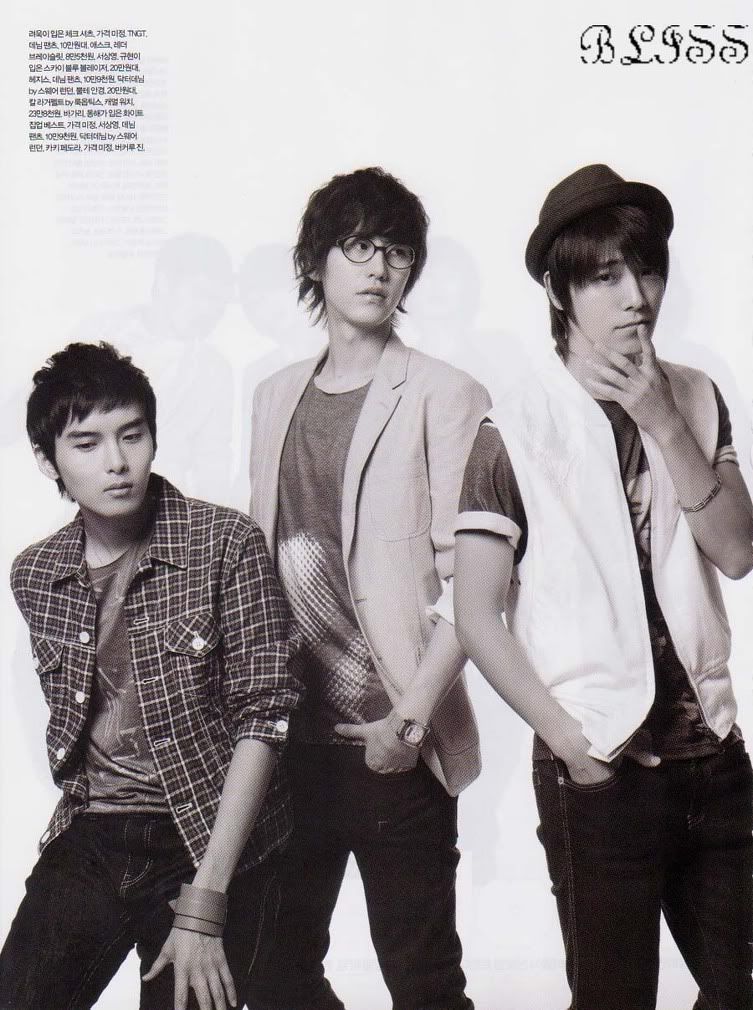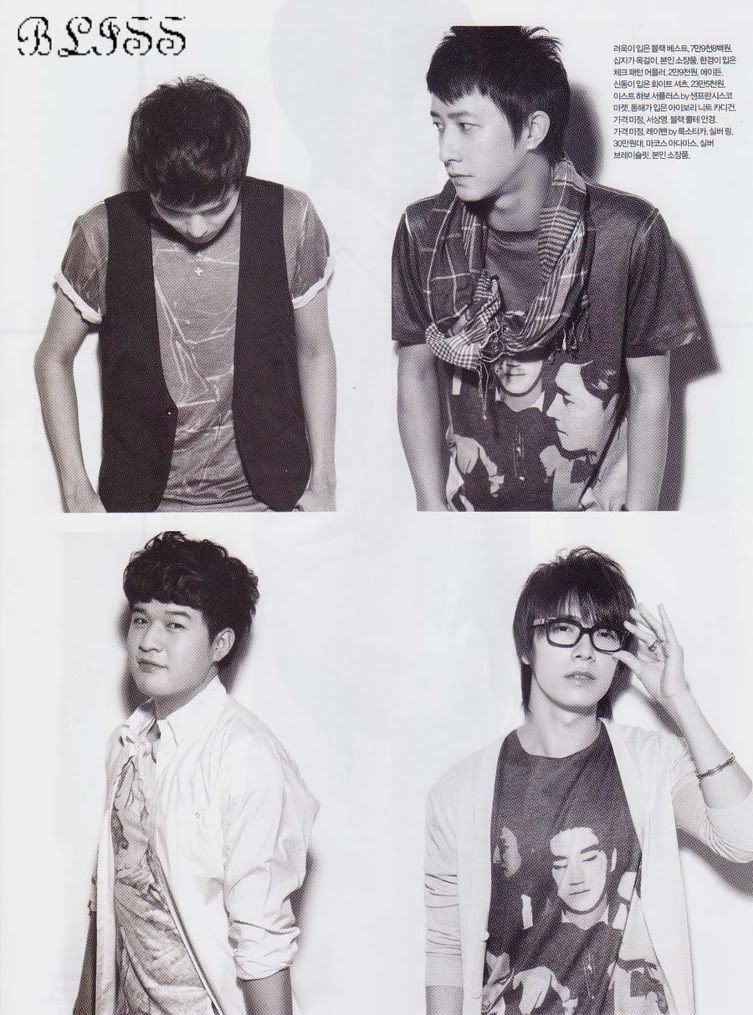 After all this time I'm obsessed with Super Junior (and yes, I mean /obsessed/ about basically /everything/ about them!), I went from zero to hero with this group, memorized all their names (13 of them), collecting all of their songs (well, maybe after I filtered it first actually), downloading any reality shows featuring all (or part) of them, keep tracking of their improvement (in which I happily announced that they are now much more mature and ngga malu-maluin), gathering every other artists' video clip that featuring one or more of them (I even took that unimportant SNSD clip entitled Kiss Me purely because there's Donghae in it, geez!), and promised myself to someday watch their concert live for whatever it cost (even if I have to fly to Korea, for God's sake)... NOW finally I have alternative source to obsessed with.
Hmm, maybe 'obsessed' is a bit much of definition, since I'm pretty sure I will not feeling the same feeling I feel *halaah* towards Super Junior, so maybe I'd used the word 'interested' as in 'want to know more' as in 'eager to look forward for new videos'... and the honor goes to..
BIG BANG
!
Among so many Korean boyband these days, just named it, 2PM (with its recent incident), 2AM (with its dorky yet funny leader), SHINee (with err.. I dunno, personally I'm not into this group), SS501 (okay, I actually like this band, they're just lack of attractiveness when performing upbeat song due to the member's lack of dance skill, I much prefer the moronic version videos, though), U-KISS (euh, not my generation), EPIK HIGH (they rock, but I dun get the obsessed feeling, I just love the song), DBSK (brother band of SuJu, but again I dun get the obsessed feeling, I think they're generally too uptight and too image cautious), FT-Island & A'ST1 (seriously, I just know them from OST Boys Over Flower, and it's not like I'm into the movie, so..), and so on and so on..
As for the girl band, err.. practically I think Korean girlband is just selling their faces. Even if they managed to get famous, it is mainly because of the song, not the singer (as in the case of SNSD a.k.a Girls Generation - Gee song which is booming soon after being released, the song is just catchy, that's all). I like Wondergirls and Jewelry better than SNSD, cause let's face it, SNSD can't sing (let alone performing in live concert). Korean girls who can truly sing would really stand out if they pursue the solo career. BoA and YounHa are just one of those lucky girls.
Anyway, I just think BIG BANG is much more interesting than the others. Why? I dunno. There are lot of seasoning in this group, good song, great dance, wide music genre, easy listening tracks, and G-Dragon. This member of BIG BANG came into my attention after I noticed how indifferent this guy is. His style is uniquely him, and I like it. Despite all the extra effort to look menace or fiery or else, he's just interesting. He kinda reminded me of Heechul - Super Junior for the eccentricity, but G-Dragon is much more attractive (at least for me). Heechul, well, at first appearance his light might shine brighter than the others but as time goes by, you'll get tired of this guy.
You would start looking at other member, the less shining one, and you'd find they are much more fun to know.
Err, why am I talking like a psychiatrist?
Anyhoo, BIG BANG's video is like rapid movement from nada to yada. They're making nu videos each and every now and then. So intriguing. What is it that they're after? From all of the music videos, I prefer
Oh My Friend
MV and
Dirty Cash
MV. And yes, practically I love all of their MVs, it's random, unpredictable, and fun to watch.
Unfortunately, they're not as photogenic as SuJu is (again, my selfish comment, pardon) so it's kinda hard to look for one picture describing the complexity of this band. But I tried my best and here they are..
Which one is G-Dragon? Well, which one is the most weird? (I know they are all weird in this pic, but that's what makes them adorable =_=) The guy on the second right, 'fcourse.