Hmm, I never tawt I would be pulled so hard by this drama. I mean, I 'm not even a die-hard Lee Min Ho's fans, not even after seeing him in Personal Taste. But whaddya know, the drama is slick and surprisingly refreshing. In terms of tone and directing, and the genre they picked, and the theme they chose.

City Hunter was supposed to be about a playboy and sly detective catching bad guys all over town. Well, that is what City Hunter is basically all about, but I didn't expect it to be.. yeah, this cool.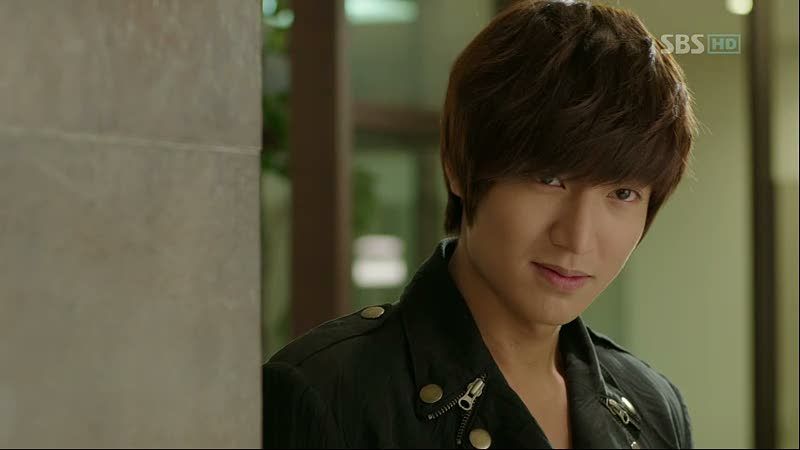 City Hunter was basically run on the revenge premise thing. A boy seeking out to have a pay back with bad guys who killed his father. He was trained by a surrogate father, who was some sort of this creepy obsessed guy with dark personality and clever strategy. I love his dad SO MUCH, it hurts. Cause I /know/ he's the bad guy, yet I love him. Aaawww… what should I do?

This drama reminded me a lot of Batman, his secret cover and his damn wealth. And the sidekick he got, namely Robin and the police inspector. Pretty much the same, only hotter and more Korean. Hahaha.


The other thing I love the most about this drama is that the girl do not need any rescue. Yay for girl power! She can kick ass, she's fast learner, she's witty and hellow she's not shallow. Love her, especially when this girl was played by Park Min Young, whom last seen as Kim Young Shik of Sungkyunkwan Scandal, the drama I took by heart.


And the rival of City Hunter guy? The prosecutor? Just perfect. Not slow on any take, quickly grasp every situation, had his own father-and-son conflict, and super duper cute. Hahaha. Of course, the fact that this guy was played by Lee Joon Hyuk, the assistant of Jo Gook of City Hall, a character I quickly adore even if his screen time is minimum, was pretty much helps. And this guy is so damn smart it pains me. I mean, stop being so smart! Can't a hero take one or two breath while saving the city? Let him rest, dude. You, on the other hand, could very well pursue your abandoned love life. I mean, the vet? She's hot. Re-marry her!


The story itself, although sometimes cliche, I cannot help but hooked in each and every ending of the episode. They took the word cliffhanger into a different level. Hahaha. Okay, maybe not for first three episode, but the rest? Epic! Someone's life is always in danger. There's always blood. And Lee Min Ho is always sick from poison, dangerous stuff, and love. Aww.